Louisville HUD Homes & REO Specialists

Welcome to BennettWebbRealty.com where Louisville, Kentucky real estate listings are available at your fingertips. All listing information is updated daily so you stay informed of the areas most current listings. We specialize in Louisville HUD Homes, Louisville REO homes, and Louisville Short Sales. Let us put our years of experience to work for you.
Sign up for Free New Listing Notifications and you will be emailed new listings that meet your specific criteria. Stay informed of Louisville's best new listings. For questions or comments on any listings be sure to contact Sherry Bennett-Webb - your Louisville, Kentucky real estate professional.
Sherry Bennett-Webb and steve webb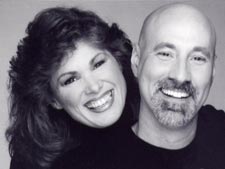 With Sherry and Steve you have the benefit of working with agents who understand your needs whether you are buying, selling, or relocating. Sherry is a full-time HUD & REO broker licensed in Kentucky. They are both experienced in all aspects of REO property management, marketing and disposition.
Sherry and Steve pride themselves on meeting their REO clients' deadlines while providing accurate BPO's. They have funds available for emergency repairs and to pay utilities and other needed expenses on their REO listings.
Click Here to Download Sherry's Resume
COMMON QUESTIONS ABOUT BUYING A HUD HOME in louisville
Q. What is a "HUD Home"?
The Federal Housing Administration (FHA) is the organization of the U.S. Department of Housing and Urban Development (HUD) that insures certain mortgage loans for lenders. If the lender forecloses on the loan, FHA repays the balance of the loan to the lender and the title to the home reverts to HUD. HUD then sells these homes at market value.

Q: Who can buy a HUD home? Are they only available for low-income buyers?
All HUD homes are offered without regard to race, color, religion, sex, national origin, handicap, or familial status. Anyone who is pre-qualified for a mortgage loan may offer to purchase a HUD home. These homes are not exclusively for low-income buyers, but most are regarded as affordable for low to moderate- income purchasers within the market areas where they are located. There is an initial period when only owner occupants are allowed to purchase, after which time investors may also buy. No employee, relative, or business relation of the M&M Contractor or its subcontractors may purchase any of these properties.

Q: How do I start the process of buying a HUD home?
The broker must be registered and have a NAID with HUD to sell these homes. Agents can help clients get pre- qualified for a loan, show the available homes to clients, write a Sales Contract for the client to sign, and place an offer by electronic bid on behalf of a client.

MORE LOUISVILLE HUD HOMES FAQs